Playfair has 2 new gold discoveries in Ireland
Date:2017-08-11 08:49 From:Bailing Machinery Author:admin
Government permits in hand, deals with landowners done and drill on the way. Read Playfair's news HERE . There are some decent gold deposits known in this geological environment: Dalradian Resources Curraghinalt deposit at over 4 million ounces, Galantas Gold's Cavanacaw deposit at over half a million ounces and then in Scotland there is ScotGold's Cononish deposit at over 600,000 ounces. I wonder what there is hiding in the undrilled Ox Mountains?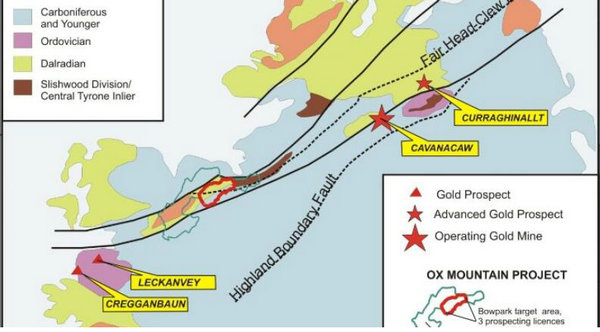 Here's the outcropping quartz vein where drilling will start.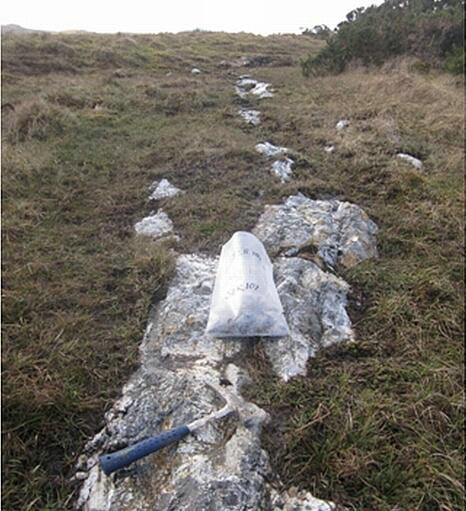 "Two lines of chip samples were completed over parallel outcropping quartz veins at Cloonacool. Results showed 3.38 gpt gold over 1.20 metres comprising 5.58 gpt gold over 50 cm, and 1.80 gpt gold over 70cm. A later 50 cm (apparent width) chip sample across this vein taken by an independent geologist, Thomas Hawkins Ph. D, P. Geo returned values of 17.40 g/t gold and 8.2 g/t silver."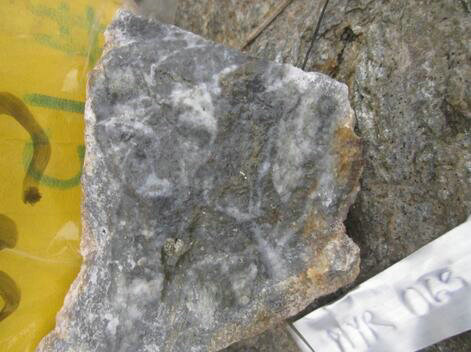 This good looking silicified rock from Cloonacool ran 9.80 gpt gold.
Looking forward to drilling.