Introduction
Production Description:
Fine sand recycling machine as a new environment-friendly equipment, Recovery is widely used in the purification of fine sand mud, sand and gravel aggregates recycling issues hydropower systems, glass raw materials processing systems, artificial sand production line and coarse slime recovery of materials such as fine particles.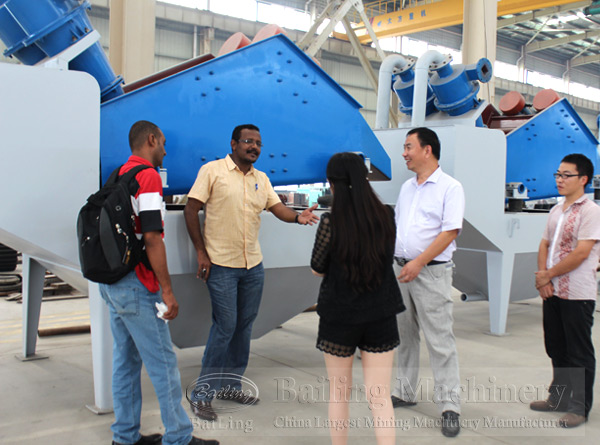 Features:
1: Effectively reduce the fine sand losing quantity, and make it in the scope of 5-10%.
2: The vibrating screen utilizes polyurethane screen cloth, which has longer life compared with others and uneasy to be blocked.
3: Inner the polyurethane, strengthen the whole device service life, it can smoothly finished the work of condensing slime and clearing the liquid etc.
4: The maximum fine grain materials quantity recovered from the total effluent is 95%, so it has unsurpassed technology and economic advantage compared with other equipments.
Parameter