Introduction
Production Description:
Mobile crusher plant is mainly used in metallurgy, chemical industry, building materials, utilities and other materials processing operations often need to relocate, especially for highways, railways, hydropower projects and other operations stone mobility, users can process raw materials according to the type, size requirements of different materials and finished products using a variety of configurations.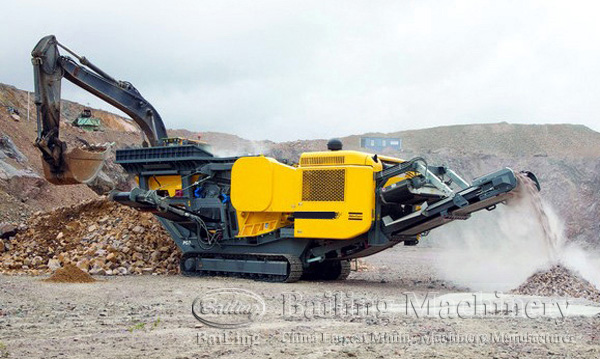 Features:
1. Good movable:hort PP series plant is short in length,different crushing equipment were installed on a separate removable chassis, short wheelbase, small turning radius, can be flexible with operations in the region and on ordinary roads.
2. reduce transportation costs of materials: can be processed in the field of materials.
3. direct and effective operation: the integration of mobile plant, can be used independently, also can treach customers' targets based on the process of material type and product requirements.
4. more flexible and adaptable: PP Series tire mobile pant can be broken according to different process requirements form the "broken after the first screening," can also be composed of "broken after the first screening" process, according to the actual needs of crushing station.
Parameter