Introduction
Production Description:
Vertical combination crusher, is a non-screen bar, adjustable crushing equipment, commonly used in crushing production line and sand production line. Main components of the rack gear, the movable cone, lubrication systems, hydraulic systems. Widely used in electric power, mining, ceramics, metallurgy, refractories, cement, coal and other industries.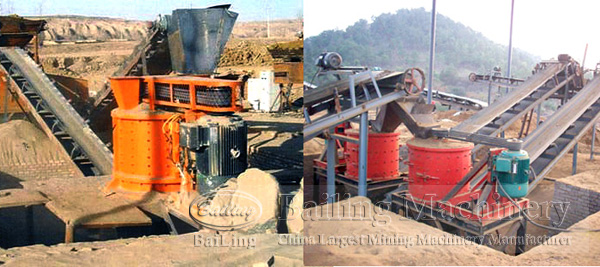 Features:
1. simple and reasonable structure, low running costs. The use of stone at stone principle, wear small.
2. crushing rate, energy saving.
3. with crushing, coarse grinding function.
4. little affected by the moisture content of materials, the moisture content can be up to about 8%.
5. work noise below 75 decibels (db level), less dust pollution.
6. Suitable for crushing medium-hard, extra hard materials.
7. cube shape, bulk density, and low iron pollution.
8. little wear of the impeller and easy maintenance.
Parameter