Introduction
Product Description:
This impact crusher consists main frame, rotor, front blow bar and back blow bar. Each gyrating cycle is formed by V-belt driving rotor through electronic and materials are crushed by high speed impact of flat hammer on gyrating rotor. After that, the materials are crushed again by throwing impact liner and then crushed again from impact plate to flat hammer. This process works again and again until materials being qualified size.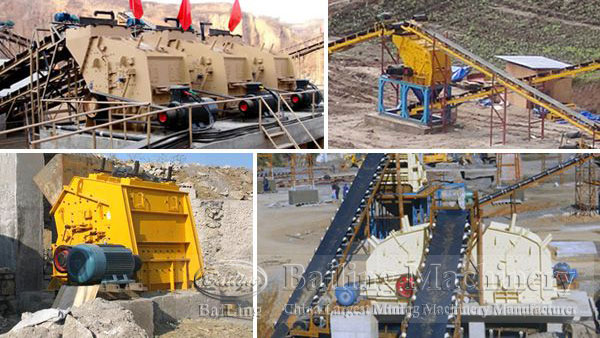 Features:
1. The unique structure of it has reliable and smooth performance, and lower energy consumption.
2. The perfect combination of heavy rotor, high wear-resistant blow bar, unified integrated liner and deep arc-shape crushing chamber increase the production capacity and product quality,at the same time improving the utilization of wear parts, reducing production costs.
3. Front and rear racks can be opened, so maintenance space will be increased, easy for the operation.
Parameter