Introduction
Product Description:
The series of 2-roller crusher can be applied in industrial sectors such as ore crushing ,chemical industry, cement, refractory, abrasive and construction industries to break ores and stones of high and medium rigidities, and particularly applied in the building material industry to produce pea gravel, which with better effect than ordinary crushers.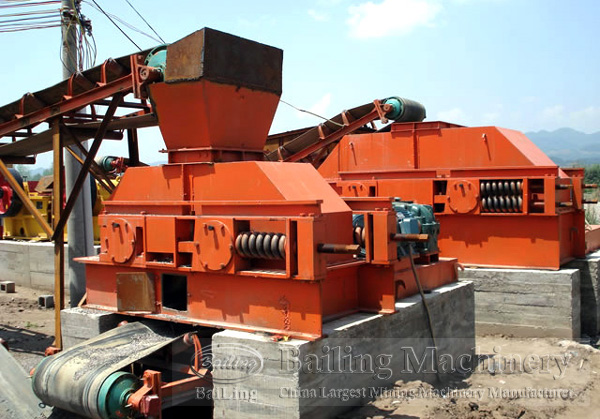 Features:
1. Compact structure, lower noise and efficient;
2. Easier to install and only need simple foundation;
3. Pressure and particle size are adjustable easily.
4. Self-protection, the parts can not be damaged when hard materials such as the metals goes into the crushing cavity;
5. Lower cost maintenance and easy to maintain.
Parameter