Introduction
Introduction:
Jaw crusher
is composed of bracket; jaw; eccentric shaft; jaw plate; spring, etc. The maximum compression strength of materials to be crushed is 320MPA. PE series jaw crusher is commonly used for primary crushing, and PEX series is used for secondary crushing and fine crushing.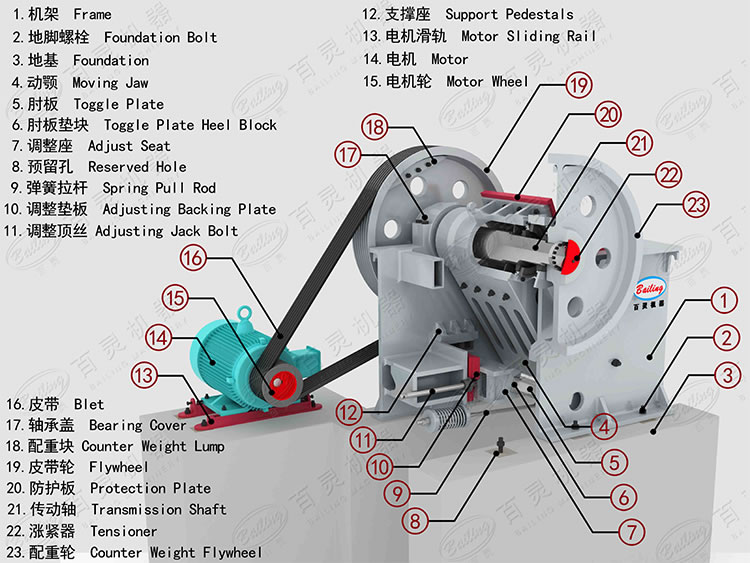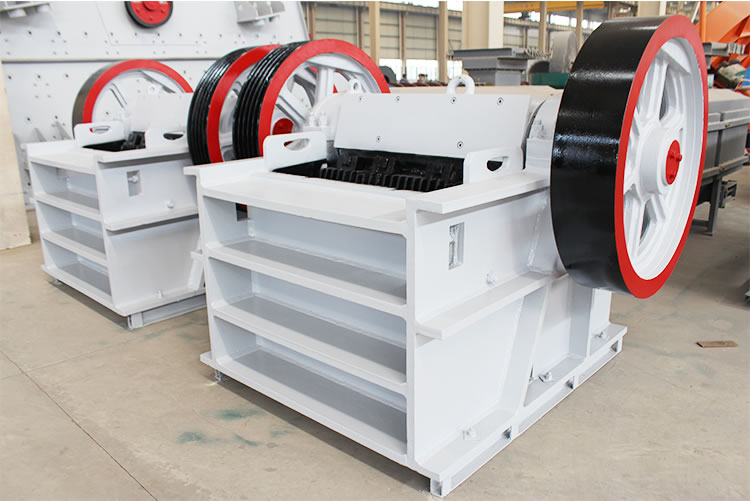 Working principle of jaw crusher:
Jaw crusher
is composed of main frame, eccentric shaft, flying wheel, toggle plate, jaw plate, tension rod, fixed jaw, movable jaw and so on; among these parts the toggle plate can secure the whole body. The motor transmits power through belt, drives the moving jaw to do periodic motion towards the fixed jaw by the eccentric shaft. The angle between toggle plate and moving jaw plate increases when moving jaw moves. So the moving jaw moves towards the fixed jaw. The stuff will be crushed in this process. The angle between toggle plate and moving jaw decreases when moving jaw moves down, the moving jaw moves leaves fixed jaw by pulling rod and spring, the final crushed stuff will be discharged from the outlet.The moving jaw of the crusher makes periodic crushing and discharging along with the motor to realized batch production.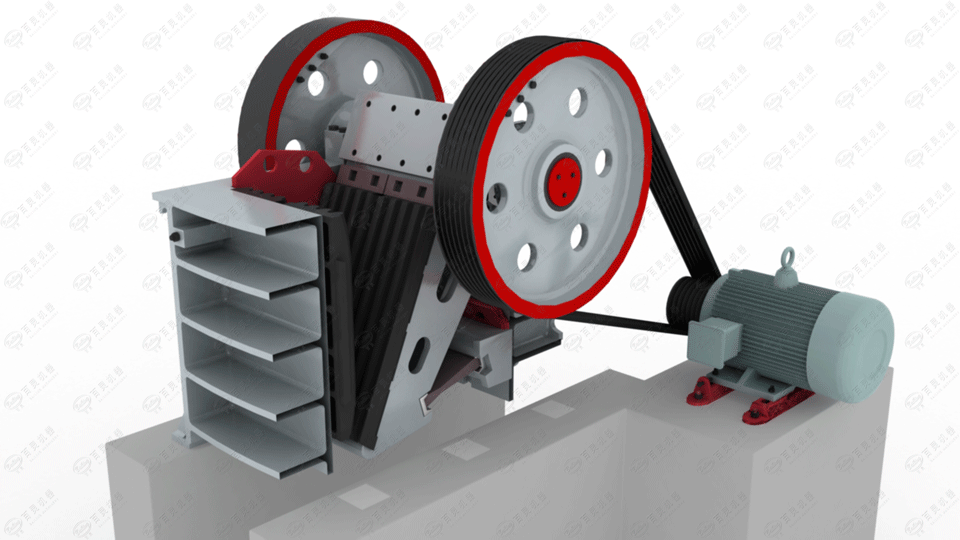 Features:
1. The deep crushing cavity increases the feeding capacity and output capacity;
2. High ratio of crushing, homogeneous final product size;
3. Adjust the discharge opening through gasket, more convenient, it can meet different customers' requirement
4. Lubrication system is safe and reliable, easy to change the spare parts;
5. Simple structure, easy maintenance, consumption cost is lower;
6. Energy-saving, for one set saving about 15%-30%;
7. Little noise and dust.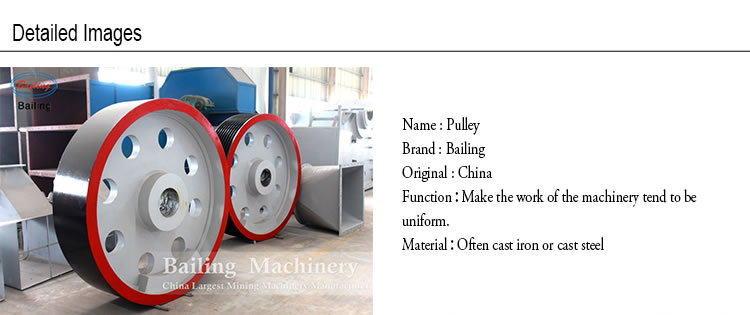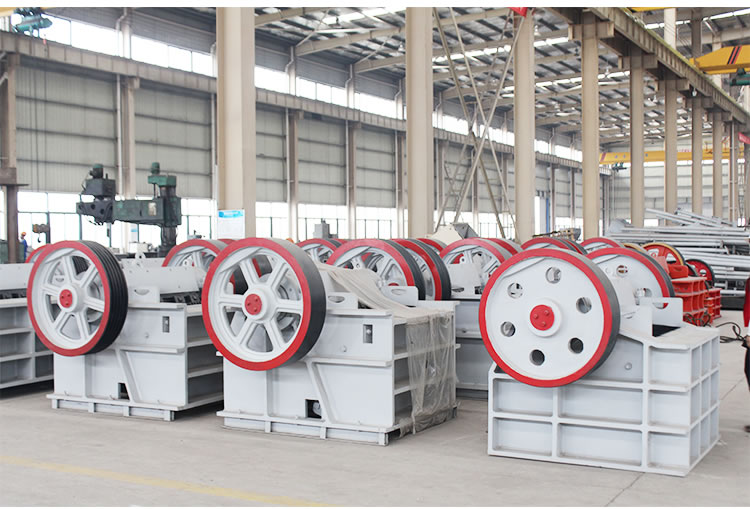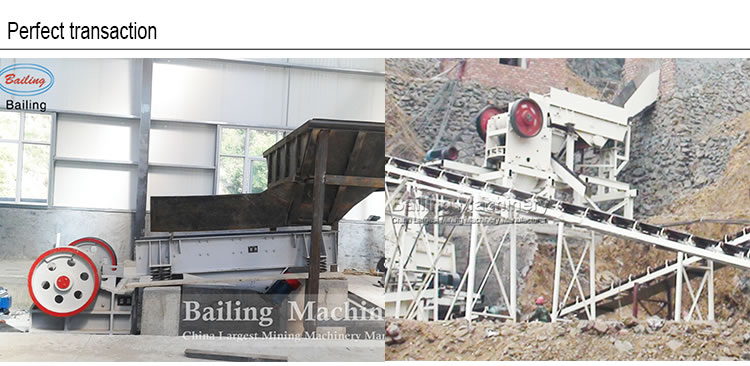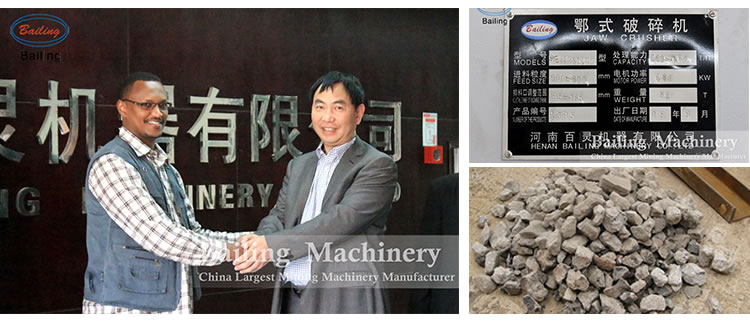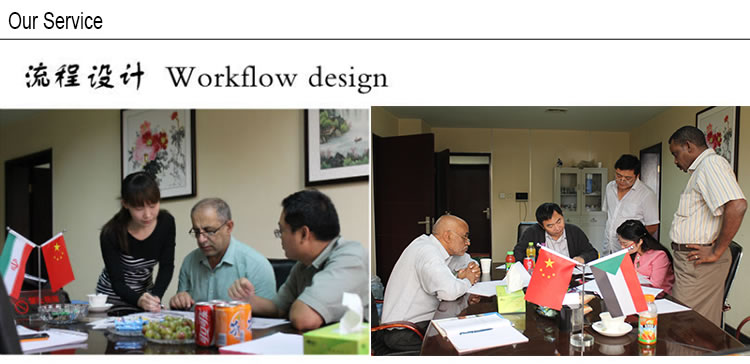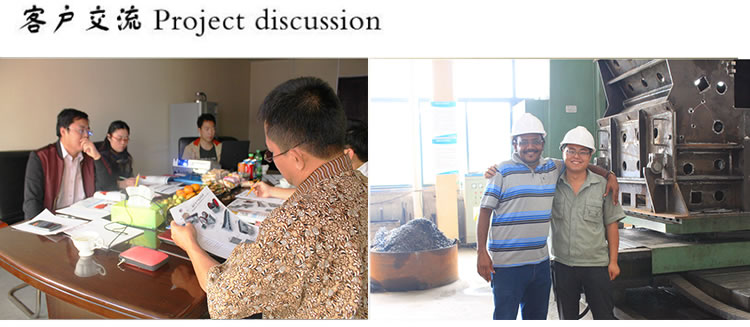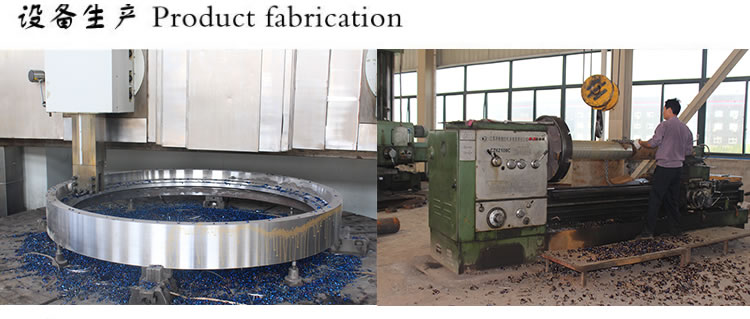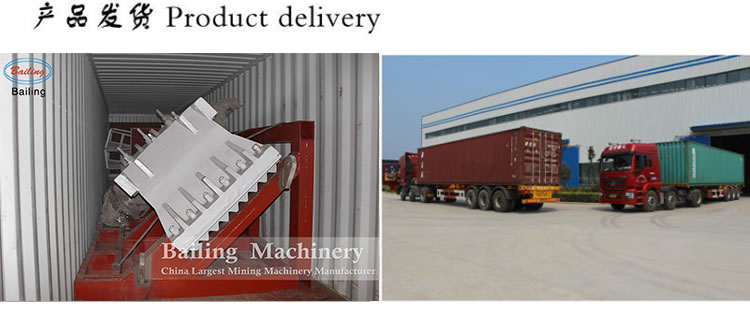 Parameter