Introduction
Product Description:
Magnetic separator can separate the raw materials with different magnetic rigidities. It works under the magnetic force and machine force and is designed to recover ferromagnetic materials. The separators are available in designs and sizes to provide solutions for all applications. The heart of each separator is the magnetic system with its unique design, which has a proven record of high efficiency.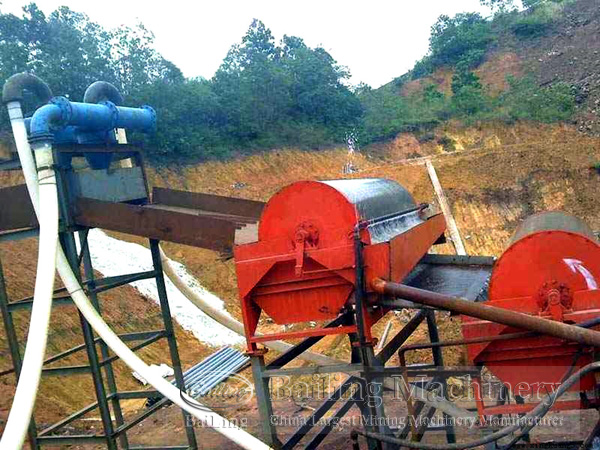 Features:
1. Good separation effect:
This machine adopts dynamic magnetic system. The raw ores slide, move and roll at the surface of the drum, and there is no ores sticking to the drum, which helps separate different ores. The grade can be improved 1-4 times in the first separation process, and the grade can reach 60% in fine separation process.
2. Large capacity:
By using wrapped type open magnetic system, the materials do not stick together and the blocking phenomenon can be avoided, which leads to large capacity. The feeding capacity of an individual magnetic separator is at least 50 tons. And the machines can connected together to be put into use so as to improve the capacity.
3. Wide application:
This type magnetic separator can be divided into 4 categories, more than 20 types and models, which can meet the needs of iron ore, river sand, tailings, slags, steel ash, sulfate slag, grinding materials, refractory, plating, rubber, food industries and etc. Some of them are with multi-purposes.
Parameter