Introduction
Product Description:
Wheel-type mobile ore beneficiation plant is developed by our company to meet the market demand. It is widely used in nonferrous metal, ferrous metal, precious metal and nonmetal industries. It accomplishes the simplification of equipment installation, repair and maintenance.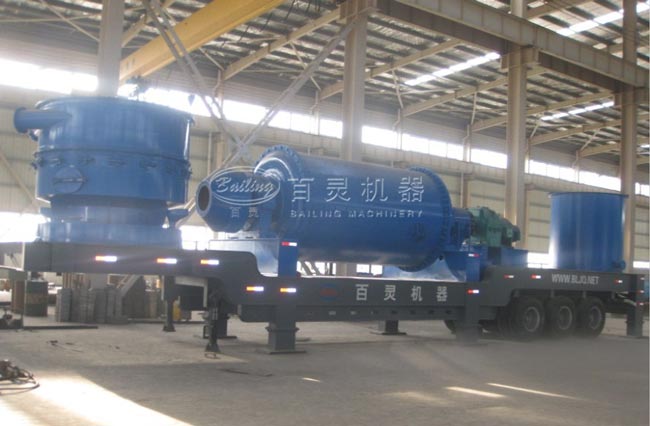 Features:
1. Wheel-type mobile ore beneficiation plant is especially suitable for work site with small area as it is light in weight and require less space for installation.
2. Equipped with the whole set of machines as feeding device, crushers, conveyors, grinding mills, mixers, flotation machines, magnetic separators, shaking tables and filters, the mobile plant accomplishes good performance in magnetic separation, flotation separation and gravity separation for raw ores. This plant can meet different requirements of processing work with different models of equipment models.
3. Wheel-type mobile ore beneficiation plant moves flexibly without causing damage to the road surface. Equipped with multifunctional accessories, it is very adaptive.
4. The mobile plant is driven by wheels, and can be turned around; its perfect protection function allows it to work in limited space with complicated conditions.
5. It saves 25% of the fuel, and is therefore very fuel-saving.
6. With the optimized design, the power unit is attached to the mobile plant.
Parameter