Introduction
Product Description:
The pelletizer is also called disc granulator. Its whole disc is of circular structure and the pelletizing rate can reach 93%. It has three discharging mouths to reduce the labor intensity and improve efficiency. The reducer and motor are connected by the flexible belt. With less impact force, the machine is of longer service life. Its disc bottom adopt mutiple steel plate firm, durable, not deforming.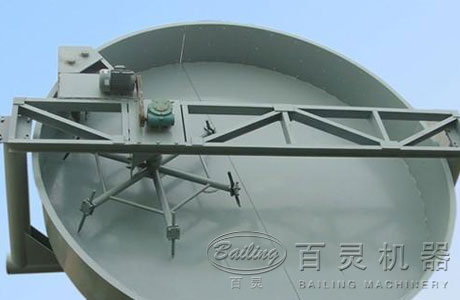 Features:
1. It consists of big disc, big gear, transmission part, frame, base, scraper support and scraper, and etc.
2. It is of novel design, light weight and proper height.
3. The slope of big disc is to adjusted as angle spacer is used.
4. Unique un-powered scraper is used to help reduce the power consumption.
Parameter