Introduction
Product Description:
Centrifugal concentrator is known as centrifuge or centrifugal chute. Strong centrifugal force produced by high speed spin strengthens the process of gravity separation and effectively recover the ultrafine ore particles. Nowadays, centrifugal concentrator is widely used for the recovery of gold, tungsten, lead, manganese, iron, etc.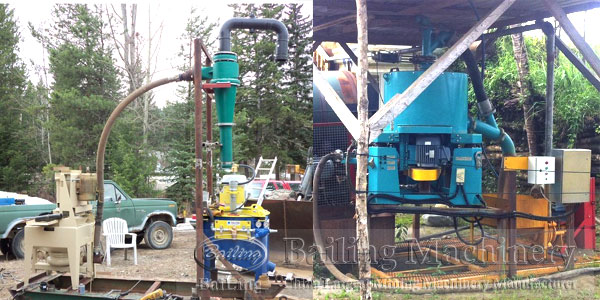 Features:
1. Very effective for the process of ultrafine ore slime, The recovery rate of 37-39 micron is over 90%.
2. Under the action of centrifugal force, the process of gravity separation is strengthened and the separation time is much shortened. Therefore, the capacity of centrifugal concentrator is much bigger.
3. Small land coverage and high automation.
Parameter