Introduction
Product Description:
Iron remover is an equipment that produces strong magnetism, which can remove iron materials mixed in the raw materials, so as to ensure the safety work of crusher, grinding mill and etc. Meanwhile, it helps avoid the lare and long iron materials doing damage to the belt conveyor.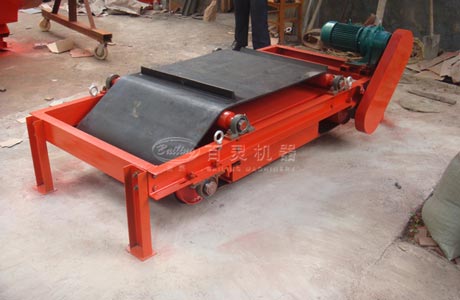 Features:
1. Permanent-magnet dump type iron remover composed of high performance permanent-magnet magnetic core, removed iron belt, decelerator motor, frame, roller.
2. It is used to match various conveyors and automatically remove magnetic materials from the non-magnetic materials.
3. Its inner magnetic circuit adopts computer simulation design and perfect double magnetic pole structure which ensure smooth operation for a long time under all kinds of bad conditions.
Parameter