Introduction
Product Description:
The spiral classifier is divided into high weir single helix and double helices, and immerged single helix and double helices. It is widely used to grade the granules in the ore pulp during the selecting technological process. It often forms closed loop operation together with mill to deslime and dewater. It is of simple structure, reliable running, easy operation and so on.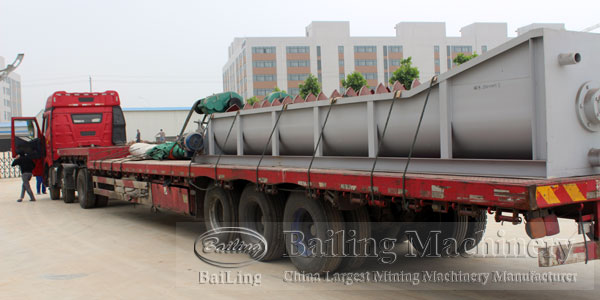 Features:

1. It can be used to separate the undesired stone powder in the dry type machine-made sand making process, which helps control the stone powder content in the machine-made sand.
2. It is suitable for dry type sand making line of large and medium scale.
3. The quality of stone powder is easy to control, and the fineness adjustment is more convenient, flexible and reliable.
4. The content of stone powder of 0.00-0.75mm is adjustable from 2% to 15%.
5. With tiles inside, it needs little repair.
6. It is easy to operate with variable-frequency control technology.
Parameter