Introduction
Product Description:
Mineral agitation barrel is mainly used to mix slurry before flotation in the beneficiation process. It can mix drug and slurry completely. It is suitable to mix slurry with density smaller than 30 % (weight ratio) and size smaller than 1mm. This machine can increase reaction time and strengthen reaction quality of the drug.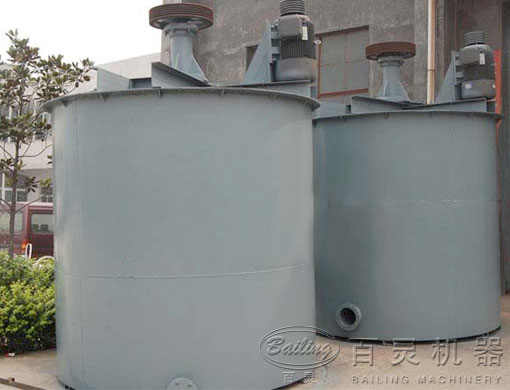 Features:
1. Reasonable structure; good sealing; low rate of left dust.
2. The pulp stirs well; the blender blade is fan-shaped, which enlarges its contact area with the agent.
3. Spray head is designed with multi-rows and the water quantity is adjustable.
4. Advanced design; reliable final product quality;it stirs well and discharges materials promptly.
Parameter