Introduction
Product Description:

Rotary dryer is mainly used in building materials industry or metallurgical industry , such as slag ,clay, coal powder, drying metal ore beneficiation leaching residue and other materials . It can display the temperature on feeding /end site by thermometer ,providing basis for controlling cylinder temperature (350-380 degrees) . Reasonable selection parameters of drying machine, its coal consumption and electricity consumption is less 10-15% than generally drier at least , yield rises over 10-15%, has been widely used in cement and mineral processing enterprises.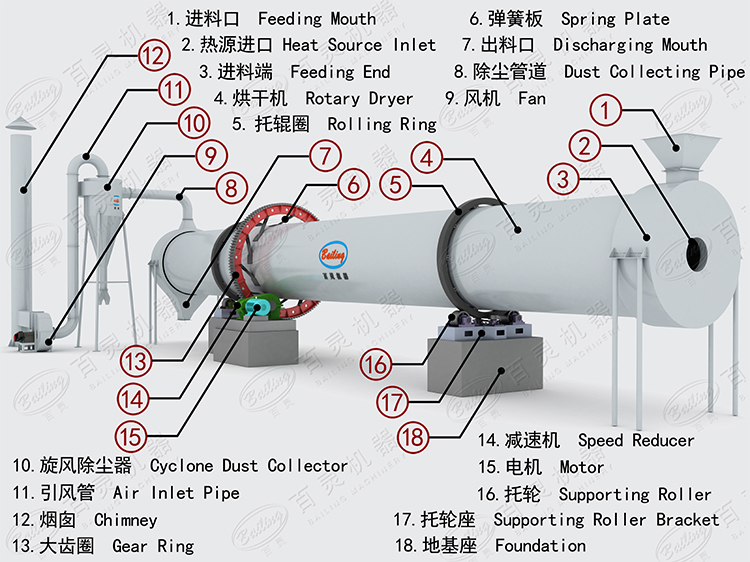 Because the different materials have high requirement on the dryer texture , the Bailing dryer's lifter can choose different texture depend on the the different material properties, such as stainless steel, high manganese steel etc.! Drying machine roller made of 45Cr material and roller adopt 35CrMo material .It is wear-resistant practical! To the greatest extent to reduce the degree of replacement of wearing parts of the equipment, it brings great benefits to customers later equipment repair and production operation!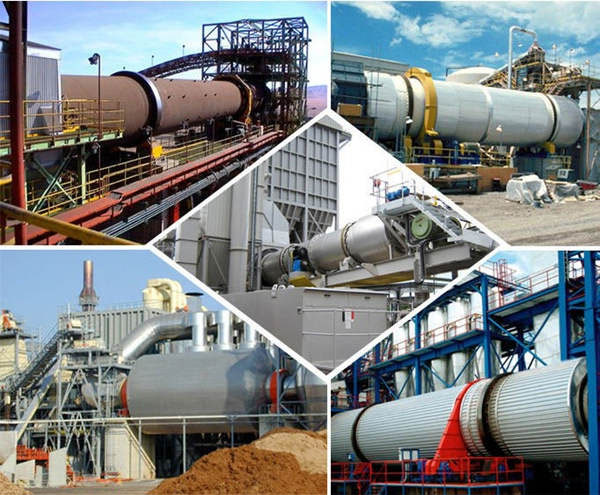 Features:

1, Users can demand of gas furnace heat source, electric heating, combustion chamber of different heat source, supporting by the conveyor, hoist, dust removal device, feeder, discharging part, a feeding part, swivel, inlet duct, speed reducer.
2, It is suitable in extensive material industry , reached more than 10000 varieties of materials homework . Finished material has good shape and color . It is an inclined state in the working process to ensure smooth equipment . The materials can be drying quickly , so it have higher economic benefit.
3, Anti heat performance is good, can better and more convenient to control the temperature in the tube. There is a thermometer in the inlet ,so that the temperature of the material can be easily mastered.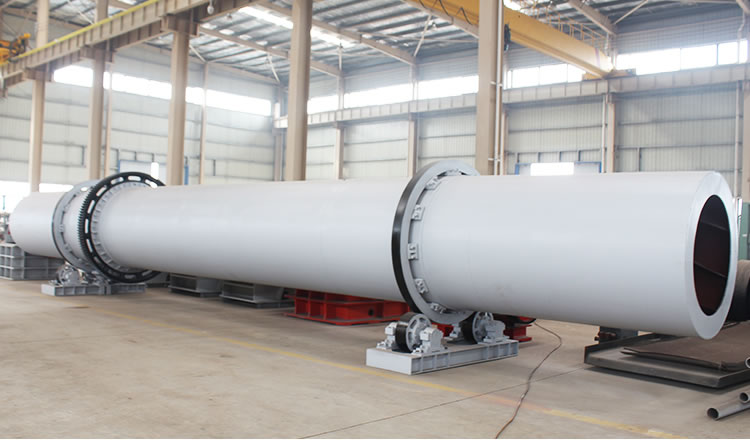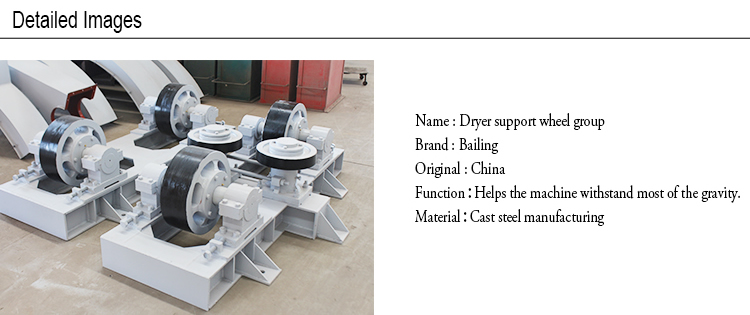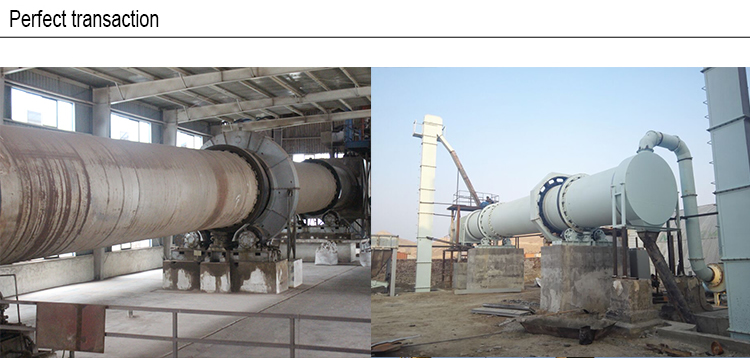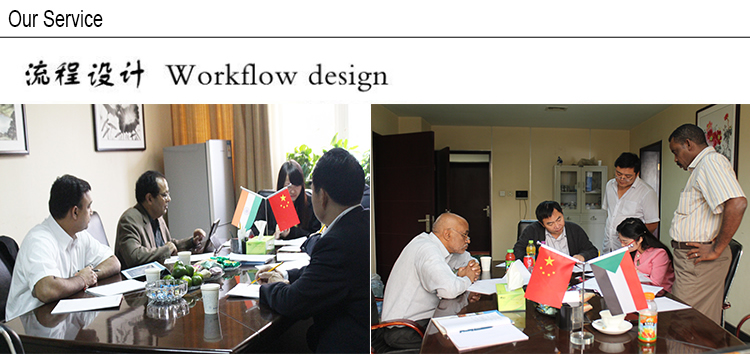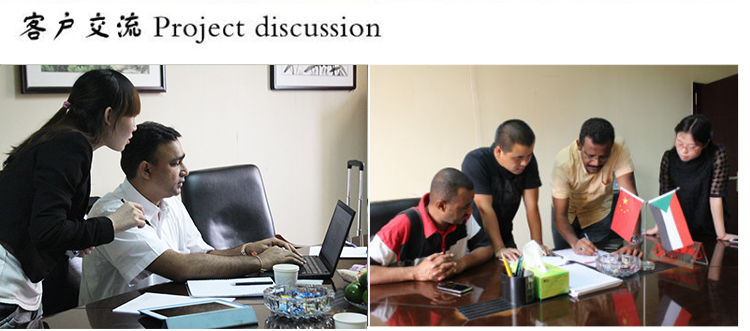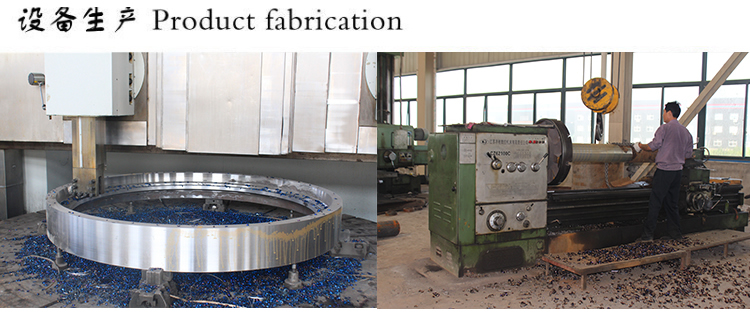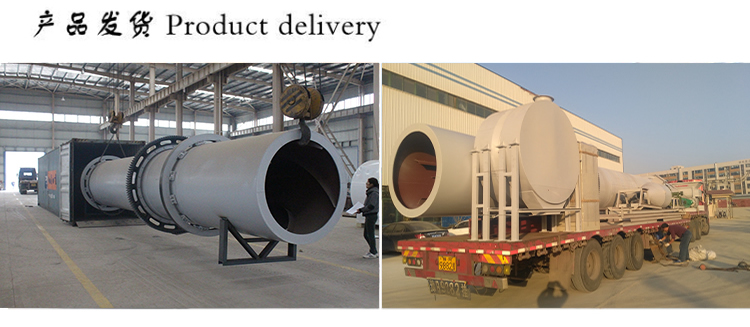 Parameter