Introduction
Product Description:
Dryer machine is a kind of dryer with a rotating cylinde which is a little bit incline. it is simply structure, polished manufacture, high capacity, low cinsumption, conveninent transportation and so on.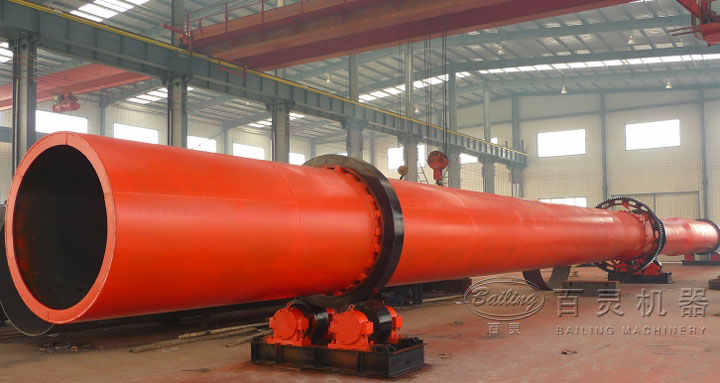 Features:

1. strong overload resistance capacity, large capacity, low fuel consumption, low drying cost;
2. the dryer adopts downstream drying method, hot air enters into the dryer with wet material, which obtains high evaporation intensity by high temperature air; temperature in dryer outlet is low, with high thermal efficiency;
3. the dryer can change operating parameters according to different material properties, with high quality and sufficient heat exchange;
4. the dryer adopts new feeding and discharging devices, putting an end to feeding jam, discontinuity, non-uniform phenomenons of vertical dryer, reducing the load of dust-removing system;
5. the dryer achieves "zero horizontal thrust", greatly reducing the wear of gear wheel;
6. the dryer adopts self-aligning roller device, wheel and roller ring contact each other in a line, thereby greatly reducing wear and power loss;
7.product moisture can be controlled according to user requirements.
Parameter