Introduction
Introduction
Raymond mill is also called Raymond roller mill, which is the commonly used for milling equipment. It is mainly used for fine powder processing of more than 280 kinds of materials such as barite, calcite, feldspar, talc, marble, limestone, dolomite, fluorite, lime, activated clay, activated carbon, bentonite, kaolin, cement, phosphate rock, gypsum, glass, insulation materials and non inflammable and explosive minerals with not more than 9.3Mohs hardness and below 6% high humidity in chemical industry, construction industry and other industries. Raymond mill also has other names, such as Raymond pendulum mill and Raymond grinding mill.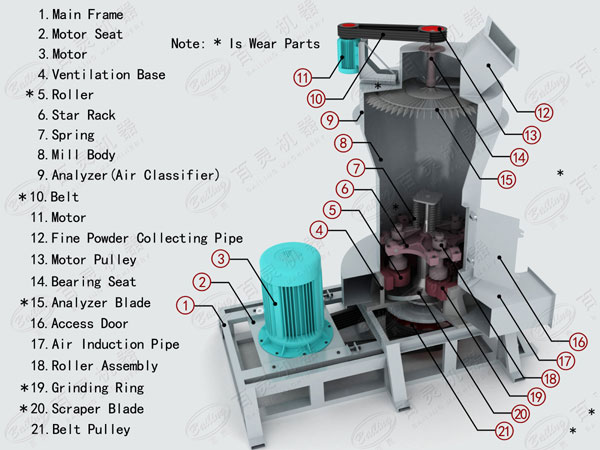 Product Description:
Raymond mill is a common milling equipment for all kinds of mineral powder production、coal powder production, it is widely used for fine grinding of raw material、gypsum mine、coal, etc.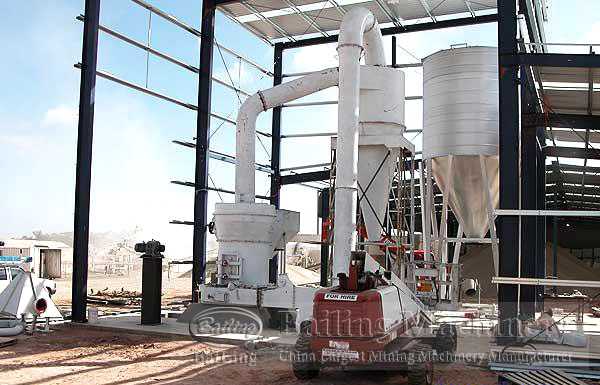 Features:
1.stereochemical structure, less occupied area、complete set, from raw material to final product is an independent production system.
2.final particles are even,
sieving rate can reach 99%
, which is incomparable.
3.gearing adopts closed gearbox and belt wheel, smooth transmission and reliable.
4.key parts are made of high quality steel, wear-resistant parts are made of high-performance wear-resistant materials, the machine is very wearable, with reliable operation.
5.electric system adopts centralized control, milling workshop can achieve unattended operation with convenient maintenance
Parameter