Introduction
Product Description:
Europe type ball mill is a new type of ball mill that Henan Bailing Machinery Co.,Ltd recently introduced, it is mainly used for raw materials or finished products' grinding in cement 、building materials 、chemical 、metallurgical industry. It adopts bearing transmission, with German most advanced hard-teeth reduction gear and coupler, thus reduce vastly power consumption and make the machine startup more smoothly. Bearing lubrication adopts automatic oil supply system, the machine runs more smoothly. It adopts advanced special obstructing equipment in the chamber, during grinding process, required powder can be directly elected, reduces the repetitive grinding, thus improve sgrinding efficiency, achieves high production and low energy consumption , increases production by 15-20% than normal grinding mill, power consumption reduces by 30%.
Bearing adopts oil lubrication system, thus help bearing internal dirt cleaning and reduce the bearing attrition during normal operation. Bailing ball mill reduces replacement frequency of easily damaged parts at the most extent. lining plates 、steel balls are made of high chrome steel,which is very wear-resistiing and durable, brings a lot of advantages for ball mill's maintenacne and working.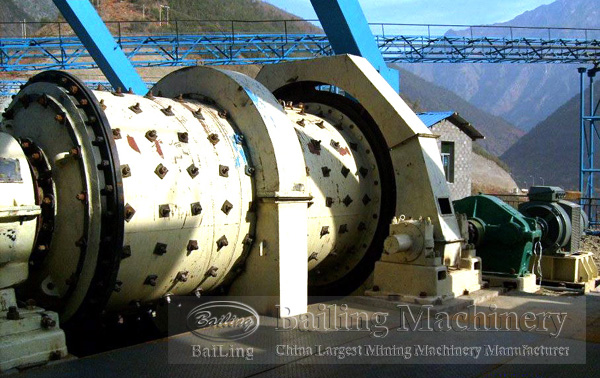 Features:
1.Main bearing adopts large diameter double biserial roller bearing, replaces primary sliding bearing, reduces friction, reduces energy consumption, and easy to startup.
2.End cover remains the same as normal mill, with large feed size and high capacity.
3.Two kinds of feeder : combined feeder and drum feeder, with simple structure and separate installation
4.without inertia impaction, stable operation, reduces maintenance frequency, improves working efficiency.
Parameter