Introduction
Product Description:
Tube ball mill is a horizontal rotating device transmitted by the outer gear, with two grinding chamber,it's a kind of grid ball mill. Materials are transferred to the first grinding chamber through the quill shaft uniformly. There are ladder liner and ripple liner and different specifications of steel balls in the chamber. The centrifugal force caused by rotation of barrel brings the steel balls to a certain height and impact and grind the materials. After rough grinding, materials are trensferred to the second grinding chamber for further grinding. The ground materials are discharged through the discharging board thus the grinding process is finished.
Bearing adopts oil lubrication system, thus help bearing internal dirt cleaning and reduce the bearing attrition during normal operation. Bailing ball mill reduces replacement frequency of easily damaged parts at the most extent.lining plates 、steel balls are made of high chrome steel,which is very wear-resistiing and durable, brings a lot of advantages for ball mill's maintenacne and working.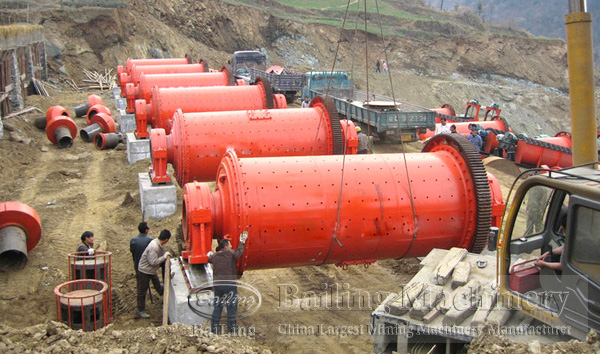 Features:
1.Main bearing adopts large diameter double biserial roller bearing, replaces primary sliding bearing, reduces friction, reduces energy consumption, and easy to start
2.End cover remains the same as normal mill, with large feed size and high capacity.
3.Two kinds of feeder : combined feeder and drum feeder, with simple structure, separate installation
4.Without inertia impaction, stable operation、reduce maintenance frequency, improves working efficiency.
Parameter