Introduction
Product Description:
Slag mill is mainly used for grinding steel slag ,waste residue ,mineral waste residue,gypsum ,gravel.It also can be used for refractory material,fertilizer, ferrous and non-ferrous metal ore dressing , glass and ceramics production industry, etc. It's an important equipment in aerated concrete production. Slag mill is stable and reliable. According to actual raw material and discharging method, there are dry slag mill and wet slag mill for your choice.
Bearing adopts oil lubrication system, thus help bearing internal dirt cleaning and reduce the bearing attrition during normal operation. Bailing ball mill reduces replacement frequency of easily damaged parts at the most extent. lining plates 、steel balls are made of high chrome steel,which is very wear-resistiing and durable, brings a lot of advantages for ball mill's maintenance and working.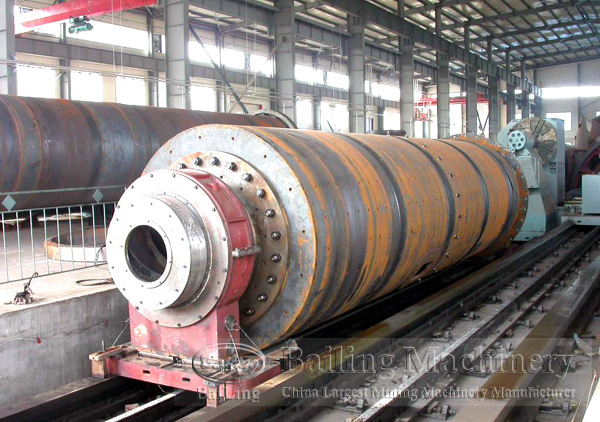 Features:
1.Main bearing adopts large diameter double biserial roller bearing, easy maintenance, high efficiency.
2.Discharging end adopts cone design, thus strengthen the mill and force grading of steel balls. More closer to the discharging end, steel balls' diameter is more smaller, grinding particles are more smaller
3.Adopts overall steel chassis, high precision and easy installation
4.combined feeder is cancelled, adopts drum feeder, without impact force, thus machine runs smoothly, reduce maintenance frequency, improves efficiency
Parameter