Introduction
Product Description:
Movable ball mill is a key equipment to grind the crushed materials,it's widely used in powder-making production line including cement, silicate, new-type building material, refractory material, fertilizer, ore dressing of ferrous metal and non-ferrous metal, glass ceramics, etc. It can grind various ores and other materials with dry process and wet process.
To meet the market demand, Bailing developed the full hydraulic pressure drive crawler grinding equipment with independent research. It is widely used in building materials and chemical industry. Adjusting the sieve seam to enhance grinding effect, ensure the warehouse body balance, reduce resistance and improve the grinding efficiency.
Bearing adopts oil lubrication system, thus help bearing internal dirt cleaning and reduce the bearing attrition during normal operation. Bailing ball mill reduces replacement frequency of easily damaged parts at the most extent.lining plates 、steel balls are made of high chrome steel,which is very wear-resistiing and durable, brings a lot of advantages for ball mill's maintenacne and working.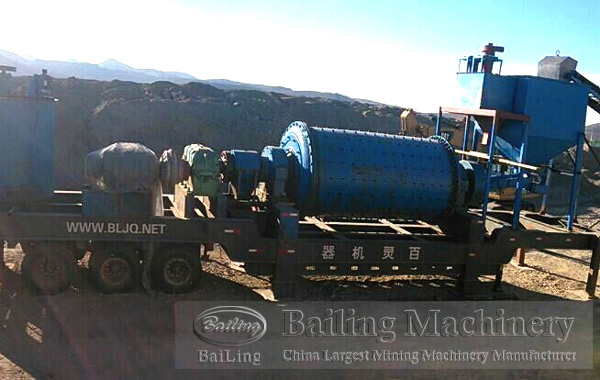 Features:
1. Light weight 、small size,especially suitable for limited space.
2. Convenient transportation,crawler travel,not damage the road,associated with multifunction accessoriesand wide range of application
3. With all wheel drive,pivot steering , standard layout and quick replacement equipment.
4. Fuel saving rate reachs by 25%
5. Accompanied with powergroup - optimal design
6. Lining plates and steel balls are made of high chrome steel.
Parameter