Introduction
Product Description:
Rod mill is named for the steel bar inside the cylinder body. It generally adopts wet overflow type, and can be used as a first class open circuit grinding machine.It is widely used in artificial sand,ore beneficiation industry ,chemical industry and electricity industry. Our company uses the advanced feeding and discharging technology, choosing suitable grinding medium based on the raw material, changes point-contact of traditional ball mill to line-contact, thus make the discharging product more even, more productive. Therefore it is widely used in grinding process of high evenness demand industry, such as refractory,chemical industry and metallurgy glass industry,etc.
Bearing adopts oil lubrication system, thus help bearing internal dirt cleaning and reduce the bearing attrition during normal operation. Bailing ball mill reduces replacement frequency of easily damaged parts at the most extent.lining plates,steel balls are made of high chrome steel,which is very wear-resistiing and durable, brings a lot of advantages for ball mill's maintenacne and working.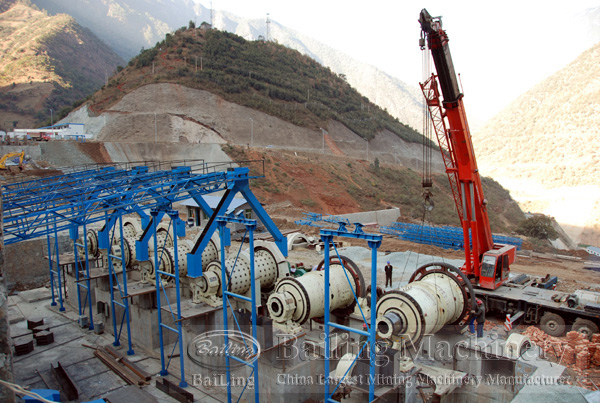 Features:
1.Energy saving: Compared with old type mill, it can save energy more than 15%.
2.Even discharging particles and high capacity
Parameter