Introduction
Production description:
Bailing aluminate powder machine mainly from composed of the cylinder, supporting device, supporting device with catch wheel, transmission device, movable kiln head, kiln end sealing device burning devices, etc. Whole calcium aluminum powder production include crushing, drying, grinding, rotary kiln calcination and powder grinding.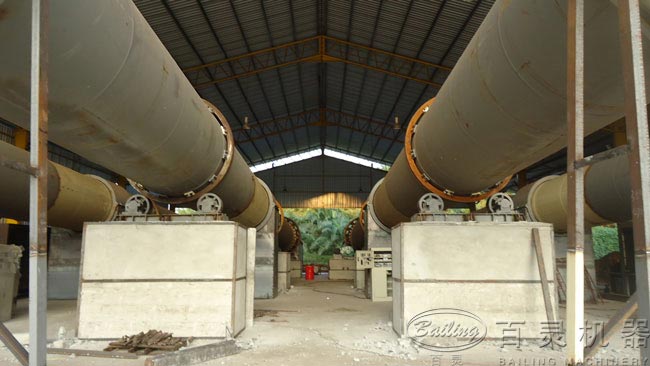 Features:
1. simple production structure
2. easy production steps
3. high production quality
4. high operating efficiency,
5. low production cost
6. high quality calcined material.
Parameter