Introduction
Product description:
Bailing ceramic sand rotary kiln is working under (950 ℃ ~ 1050 ℃) conditions and calcined rock, kaolin, industrial waste and etc raw materials to ceramic texture particles, used as crushed aggregate instead of normal concrete brick making additive, ceramic sand density ratio is lower than gravel, and it's high anti-acid and anti-penetration ability, already become one of the most widely used building material in recent years.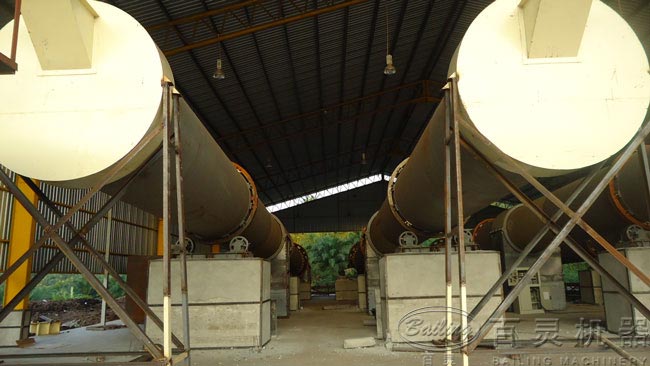 Features:
1. ceramic sand rotary kiln is mainly consist of cylinder, roller support device , kiln head, kiln seals, preheater, dust collector, coolers and other components.
2. when working, the rotary kiln kiln body is a certain slope , the material will be transported by the rotation of the kiln from kiln head to kiln end , rotary kiln cylinder flipped during rolling , so that the material being heated by kiln high temperature kiln uniformly, and promote the reaction and formation ceramic sand , the whole rotary kiln body support by roller device, and a gear wheel device controlling kiln body ran up and down .
3. bailing ceramic sand rotary kiln transmission parts in addition to setting the main drive , but also set auxiliary transmission drive to ensure kiln go on rotating slowly to avoid kiln body deformation while the main drive power interruption. Kiln head using shell cover seal , kiln end equipped with axial contact seals, ensured the sealing reliability.
Parameter