Introduction
Product description:
Bailing titanium rotary kiln structure is similar to aluminum, cement industries production rotary kiln, its barrel are made of rolled steel plate , inside inlay with refractory lining, forming a predetermined angle to the horizontal. There are three sets of the rectangular wheels support on each catch wheel support device of barrel. In the vicinity of the intermediate wheel of cylinder tangential with a big ring gear fixed on spring plate, there is a small gear meshing with below 300.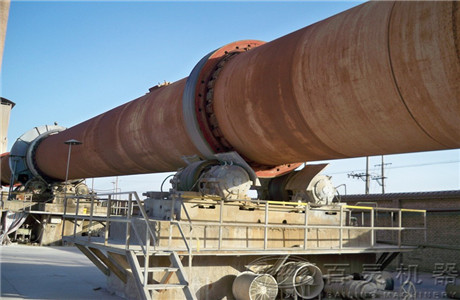 Features:
1. When titanium dioxide kiln operation normally, the main drive motor transmit power to open type gear device through reducer andthen drive kiln.
2. The main working principle is: input titanium dioxide filter cake hydrolyzate to slowly rotate rotary kiln end (barrel high side)with a certain inclination , meanwhile mixing chamber at kiln head(cylinder low side) blow the clean fire and hot air into kiln inside to achieve dehydration and calcination.
3. The titanium dioxide filter cake after over 1000℃ high temperature dehydration and calcination, they will roll over along the circumferential and move along the axial direction(form the high side to low sidewith the help of sloping rotary kiln body, constantly to complete dehydration and calcination process .
4. Ultimately through kiln hood lower part dual hydraulic discharge valve flap enter into cooling system, and after cooling and screening the finished product is titanium dioxide.
Parameter