Introduction
Production description:
Lime rotary kiln are used for produce active lime and light burned dolomite used in steel roasting plants and ferroalloy Factory.
Lime kiln main subsidiary equipment are feeding mechanism, distributing device, wind supply device, burning device, ash discharging device, etc. Relatively speaking, co-firing lime kiln material distributing is very critical because it feed the fuel and limestones into kiln simultaneously, and must achieve burden are reasonable distribution in the kiln, eliminate the furnace wall effect, balanced resistance in furnace, to achieve whole furnace section of "lit" uniform. Therefore, the form and effect of distributor has a great influence on the productivity of lime kiln.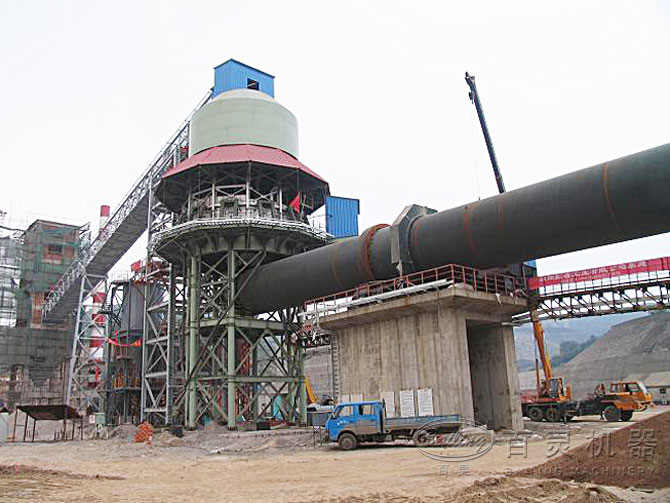 Features:
1. Advanced structure, low pressure loss of vertical preheater can effectively improve the preheating effect, after preheated limestone enter into kiln, the decomposition rate can achieve up to 20-25%, and can use 10-15mm fine grade limestone directly..
2. Rotary kiln each ends are modular sealing. So that air leakage coefficient less than 10%, using composite refractory to reduce radiant heat loss.
3. Filling, Can partition ventilation round or square upright cooler, make sure the lime outlet from cooler temperature 800C+environment, easy to transport, store, and the secondary air into the furnace preheated to 7000C or more, reducing the moving parts and special materials.
Parameter