Introduction
Production description:
Bauxite rotary kiln main composed parts is transmission parts and kiln hood head, kiln head and end sealing burning device and support device, Bauxite rotary kiln produced by bailing machinery adopt advanced sealing materials for kiln head and kiln end, sealing device has better sealing effect, and improved the original sealing system in sealing device, increased the coal powder burning efficiency.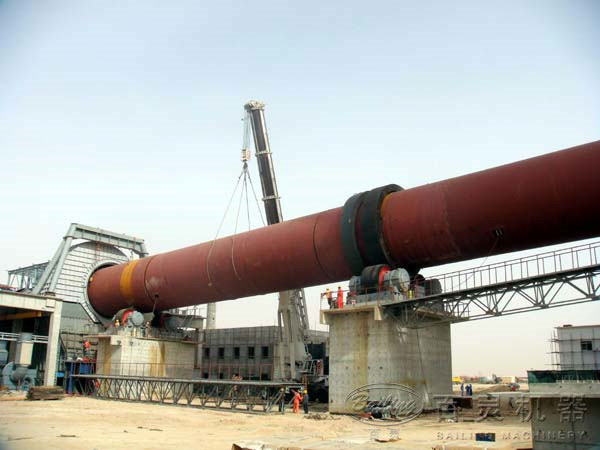 Features:
(1) Double sealing form
(2) The device structure is simple and very humane
(3) Main equipment maintenance is more convenient;
(4) Simple and convenient rotary kiln installation design process.
(5) Bailing new type bauxite rotary kiln is high production efficiency, low pollution and good environmental effect.
(6) Equipment materials prices is affordable, low equipment investment.
Parameter