Chrome Ore Beneficiation Turnkey Project In Turkey
Date:2014-07-22 10:57 From:Bailing Machinery Author:admin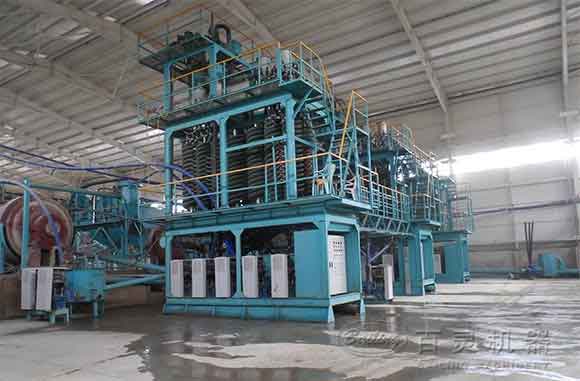 Raw material is Cr ore, the content is 18%, output Cr grade clients request is higher than 50%. Feed in capacity is 3000t/d. And client's request turkey project.
Our engineering team started to supply technology support from Dec. Of 2009 at client's mining site. We designed the complete flow chart, from crusher, fine crusher, rod mill, spiral chute, shaking table, magnetic separator, filter, rotary dryer. In this way, the final product grade meet 50%, it is the first class grade, and recovery is higher compared with other plant.
In March of 2010, we signed the contract with clients. And our engineering team started to support our clients to set up the Cr beneficiation plant, including site survey, site selection, civil construction.
In May of 2010, our factory delivery equipments and steel structure to client's site. After two month of installation, commission, the complete project works smooth on clients site.
Now, it has been the sample plant in turkey. Lots of clients have cooperation with us after visiting our client's site.
From 2010-2014, we have setted up more than 15 turnkey Cr plants in different areas.