Magnetic Separation Process
Date:2018-12-12 17:01 From:Bailing Machinery Author:admin
Product Configuration of Magnetic Separation Production Line

Magnetic separation production line is mainly composed of jaw crusher, ball mill, spiral classifier, magnetic separator, vibrating feeder,vibrating screen,etc.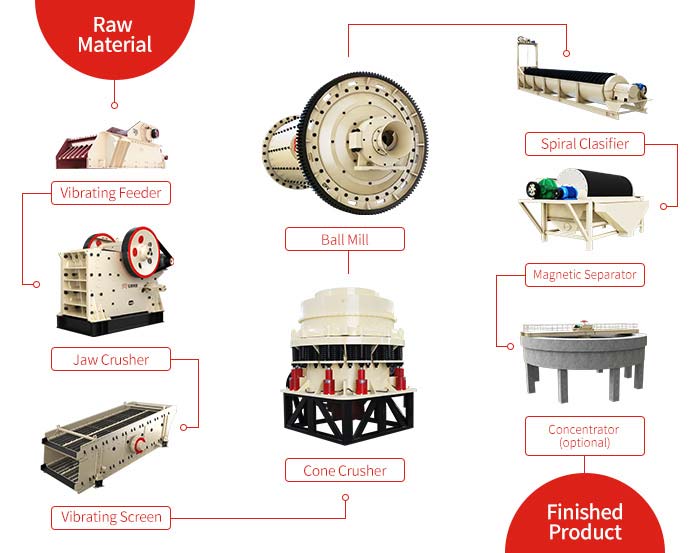 Production Process of Magnetic Separation Production Line

1.Firstly, the ore is sent into jaw crusher for primary crushing and then the crushed ore will be sent into ball mill for further grinding.

2.The ore powder discharged from the ball mill will be sent into spiral classifier or high frequency screen for materials grading.

3.The cleaned and grouped materials will be sent into magnetic separator to remove impurities.

4.After magnetic separation, the ores will be processed by thickener until the finished product is discharged.

Contact Us:
Phone: 0086-371-66888887
Mobile: 86-18203639337
WeChat: 18203639337
Email: sales@bljq.com
Online store: https://zzbailing.en.alibaba.com