Oil Palm fiber rotary dryer plant in Malaysia
Date:2015-09-15 00:25 From:Bailing Machinery Author:admin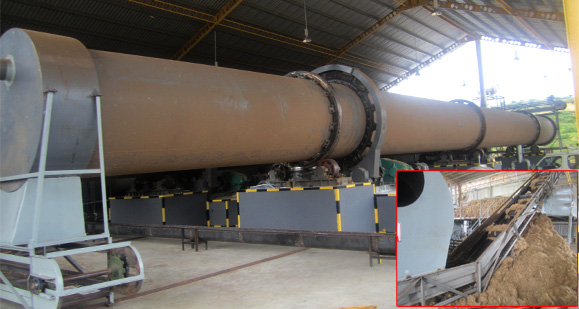 It is the top three Oil Palm Fiber manufacturer in Malaysia.
Raw material moisture content is 55%, final product moisture clients requested is 12%. Output capacity is 1t/h.
According to clients info., we started to design the complete rotary dryer project. Because the fiber is sticky with each other and easy to burn without temperature control. We invented and design the modern full automatic control system, and use the screw stell instead of the common lifters inside of rotary dryer.
In April of 2010 we had the first cooperation with this client, and send our senior rotary dryer engineer to Malaysia site for installation till complete project working well.
In May of 2010, we had second cooperation with this client for the same project.
In Dec. Of 2011, we had third cooperation, and set up four projects in the same time.
Till now, we have setted up more than 20 Oil Palm Fiber rotary dryers clients in different areas. They are all working well at client's site. We grow up with clients together.