Processing technology of gold ore
Date:2018-12-04 09:45 From:Bailing Machinery Author:admin
The processing technology of gold ore mainly includes three processes: crushing, grinding and ore dressing.

Firstly, the material is crushed in the process of production. Massive gold ore is sent into

jaw crusher

uniformly by

vibrating feeder

through stock bin for coarse crushing. After crushing, the gold ore is screened by vibrating screen and is sent to cone crusher by

belt conveyor

for secondary crushing. Then the gold ore is sent into fine crusher for fine crushing. Next step is grinding. The gold ore of 0-12mm screened by vibrating screen is transported to

ball mill

uniformly for grinding and is sorted by

spiral classifier

. The unqualified gold ore is sent to ball mill to go on grinding.

The final step is ore dressing. In the process of ore dressing, beneficiation method is different due to the different types and properties of gold ore. However, the new processes of reelecting, flotation, mixing mercury, cyanidation and present resin slurry method, carbon slurry adsorption method and heap leaching method are generally adopted. For certain kinds of ores, a joint selection of gold mining process is often adopted.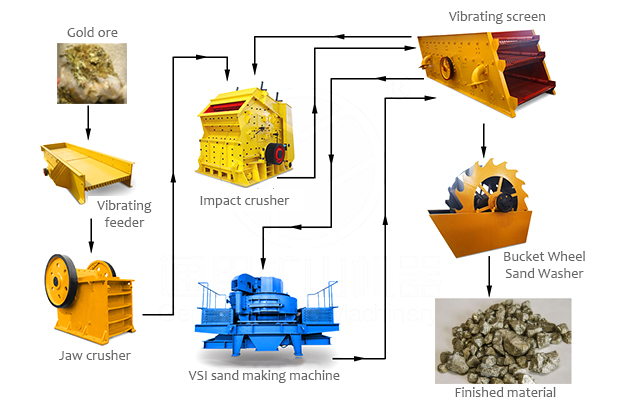 Equipment Recommendation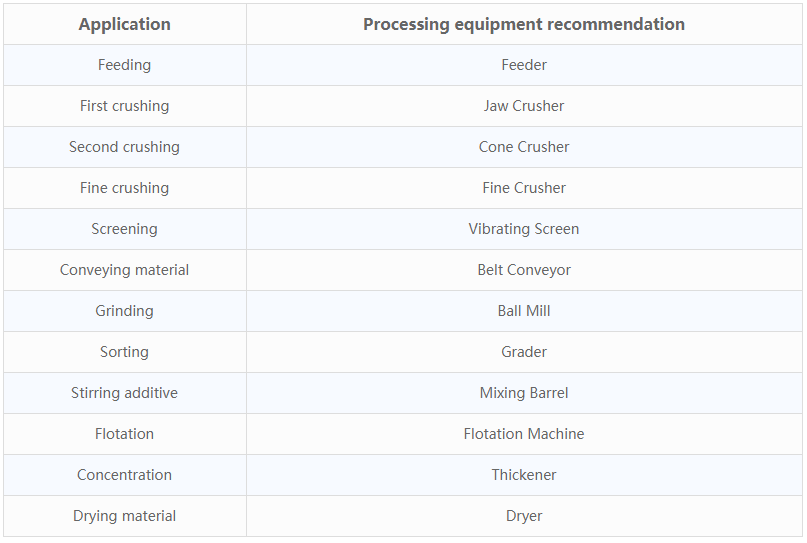 Contact Us:
Phone: 0086-371-66888887
Mobile: 86-18203639337
WeChat: 18203639337
Email: sales@bljq.com
Online store: https://zzbailing.en.alibaba.com