Bailing Circular vibrating screen
Date:2018-09-29 13:22 From:Bailing Machinery Author:admin
Circular vibrating screen to do circular movement, is a multi-layer, high efficiency new type of vibrating screen.It has the advantages of stable and reliable, less consumption, low noise, long life, stable mode, high screening efficiency.It is an efficient new type of screening equipment widely,It is widely used in grading of mine products., coal, smelting, building materials, refractory materials, light industry, chemical industry and other industries.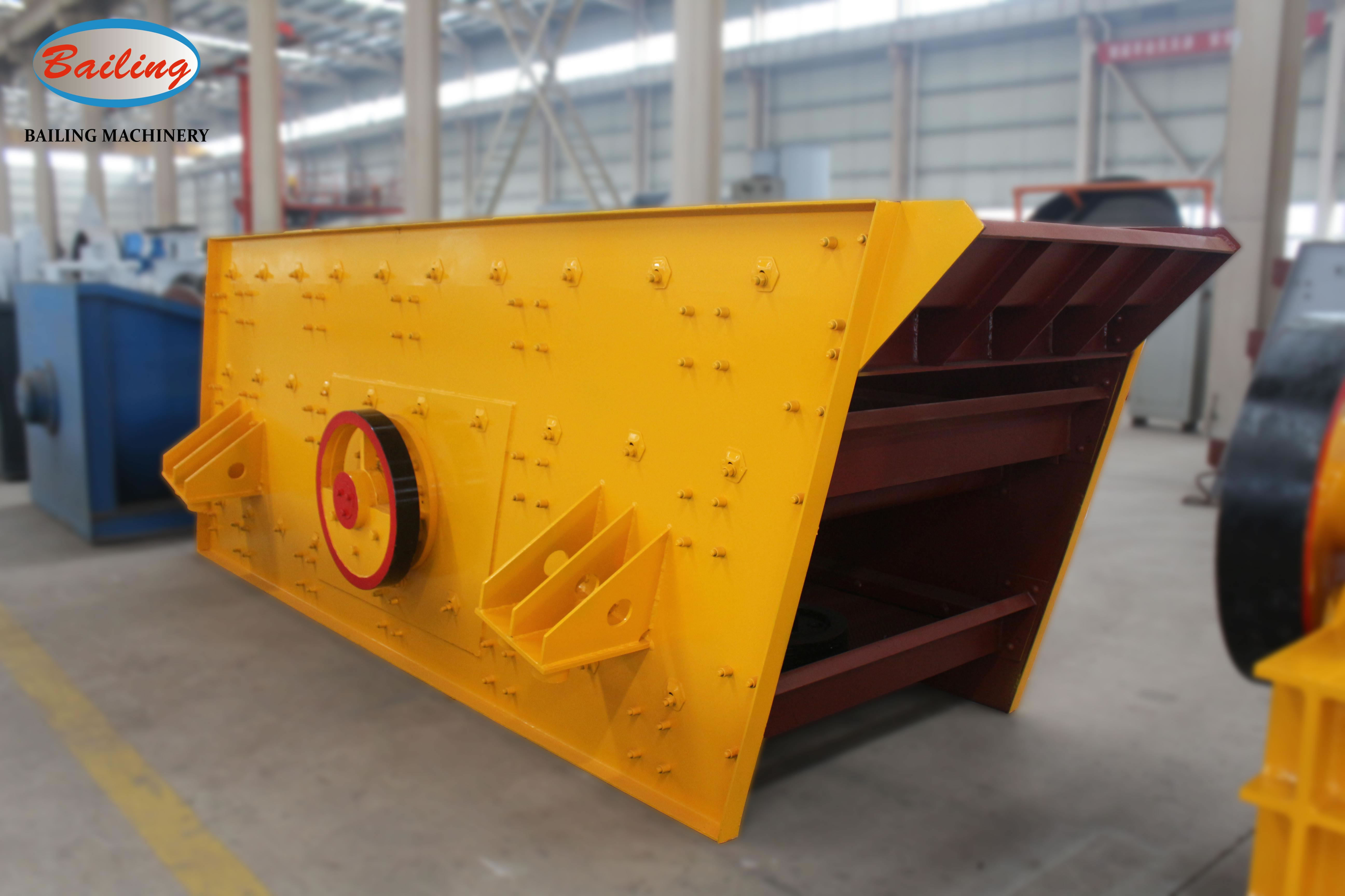 Braun circular vibrating screen machine has the following advantages:
1.Using eccentric block as the exciting force, strong exciting force.
2.Screen beams and screen boxes using high strength bolts, simple structure, easy maintenance.
3.Adopt tire coupling, flexible connection, smooth operation.
4.The machine screening efficiency, maximum processing, long life, low power consumption, low noise.
Bailing solid machine technology and superb technology has a good reputation in the mining machinery industry . If you need, welcome to consult us, we will provide you with reasonable equipment programs and first-class services.